Elizabeth Brundage is the author of four previous novels, including All Things Cease to Appear, which was a Wall Street Journal best mystery of 2016, and was the basis for the Netflix film Things Heard and Seen. She is a graduate of the Iowa Writers' Workshop where she received a James Michener Award, and attended the American Film Institute in Los Angeles. Her writing has appeared in The New York Times Book Review, Witness, New Letters, Greensboro Review, and elsewhere. She has taught at several colleges and universities and lives with her family in Albany, New York. Her new novel is The Vanishing Point.
Books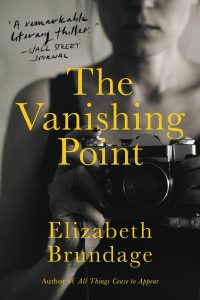 The Vanishing Point: A Novel
(Back Bay Books, Paperback, $17.99)
A gripping literary thriller by the author of the "wrenching and exhilarating" All Things Cease to Appear (Wall Street Journal). In this eerie and evocative novel, Elizabeth Brundage establishes herself as one of the premiere authors of literary fiction at work today.
"A dark and moody literary mystery, centered on three photographers caught in a love triangle, Brundage's stylish novel probes the relentless demands of real-world problems on artists and their work."
―The New York Times Book Review
"In this dark-toned mystery, Brundage develops an engrossing story about a love triangle involving three photographers. . . . The first half of the novel brilliantly dissects the competitive and erotic entanglements that mark the characters, and Brundage is particularly good at using photographic theory to describe how each sees the world."
―Publishers Weekly