Gregory Maguire is the New York Times bestselling author of A Wild Winter Swan; Hiddensee; After Alice;Confessions of an Ugly Stepsister; Lost; Mirror Mirror; and The Wicked Years, a series that includes Wicked—the beloved classic that is the basis for the blockbuster Tony Award–winning Broadway musical of the same name—Son of a Witch, A Lion Among Men, and Out of Oz. He lives with his family in New England.
Books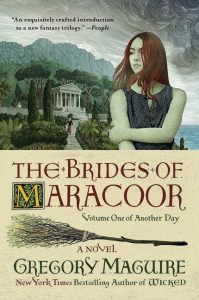 The Brides of Maracoor: A Novel (Another Day, 1)
William Morrow, Hardcover, $28.99
"An Amazon Best Book of October 2021… If you love Wicked, prepare to lose yourself in Gregory Maguire's world once more with The Brides of Maracoor, in which Elphaba's granddaughter, Rain, takes center stage. Details from Maguire's earlier Oz books are a delight to encounter, as are the many moments of comedy in a tale that strikes the perfect balance between fantasy and topics of agency, xenophobia, and justice. The Brides of Maracoor is a thrilling start to an imaginative must-read trilogy.
– Seira Wilson, Amazon Editor
---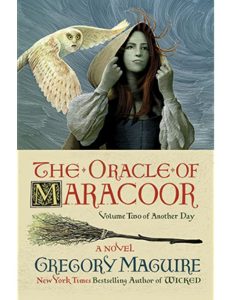 The Oracle of Maracoor: A Novel (Another Day, 2)
William Morrow, Hardcover, $28.99
"A decade after she flew Out of Oz in Maguire's Wicked series, Elphaba's granddaughter crash-lands on an island inhabited by seven sacrificial virgins. The arrival of the green-skinned teen (and her talking goose) upends their enclave. An exquisitely crafted introduction to a new fantasy trilogy." – People