Mia P. Manansala is a writer from Chicago who loves books, baking, and badass women. She uses humor (and murder) to explore aspects of the Filipino diaspora, queerness, and her millennial love for pop culture.
Photo credit: Jamilla Yipp Photography
Books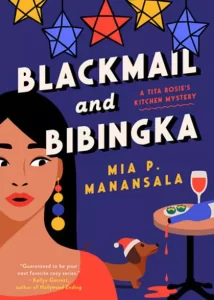 Blackmail and Bibingka
(Berkley, Paperback, $16.99)
When her long-lost cousin comes back to town just in time for the holidays, Lila Macapagal knows that big trouble can't be far behind in this new mystery by Mia P. Manansala, author of Arsenic and Adobo.