Lauren Tarshis is the author of the New York Times bestselling I Survived series. Each of these historical fiction books focuses on an iconic event from history and tells the story through the eyes of a child who was there. The theme of the series is resilience: how human beings can struggle through even the most difficult experiences and somehow not simply survive but heal — and ultimately thrive. The series includes more than 13 historical fiction books plus two I Survived True Stories collections of narrative nonfiction. The True Stories titles feature real children from history and today facing extraordinary events.
Lauren is also the author of the critically acclaimed Emma-Jean Lazarus Fell Out of a Tree, a Golden Kite honor book for fiction and Oprah book club pick, and the sequel Emma-Jean Lazarus Fell in Love. The books are on many state lists and are often used by schools as part of anti-bully programs.
In addition to writing books, Lauren is Senior Vice President & Editor-in-Chief/Publisher of Scholastic Magazines+. She is the long-time editor of Scholastic Storyworks magazine, an award-winning multi-genre language arts magazine read by more than 1 million children in their fourth and fifth grade classrooms.
Lauren has spoken at hundreds of schools, libraries and conferences. Her presentation takes students deep into her research and writing process and reveals her own personal story of coping with reading struggles when she was young. Her school presentation is dynamic and interactive and allows ample time for student questions about the historical events that Lauren writes about, helping guide young readers in their personal quests to learn more. Visit Lauren's websites: www.laurentarshis.com
Books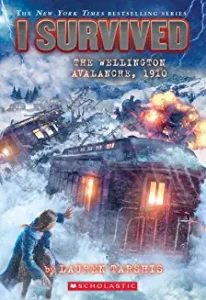 ---