Edward Schwarzschild is the author of In Security. His previous books are Responsible Men and The Family Diamond. His stories, essays, and reviews have appeared in The Guardian, The Believer, The Washington Post, Tin House, Virginia Quarterly Review, The Yale Journal of Criticism, and elsewhere.
A former Wallace Stegner Fellow at Stanford, he's also been a NYFA Fellow in Fiction, a Fulbright Scholar in Spain, and, most recently, a Fiction Meets Science Writer-in-Residence at the Hanse-Wissenschaftskolleg in Delmenhorst, Germany.
While writing In Security, Schwarzschild worked for a few months as a Transportation Security Officer-in-training at Albany International Airport. His essay about the experience first appeared at Hazlitt.net and was then published in The Guardian.
Schwarzschild is currently the Director of Creative Writing and a Fellow of the New York State Writers Instituteat the University at Albany, SUNY.
Books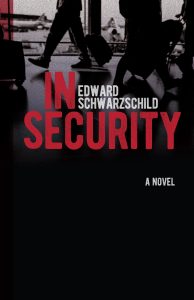 About In Security
Gary Waldman is a grief-stricken former tennis coach slowly reentering the world after the death of his wife. As he struggles to remain a good father to his six-year-old son, Waldman finds unexpected comfort and stability in the rule-bound confines of the TSA, working as a Transportation Security Officer in upstate New York. But his life is turned upside down again after he uses CPR to bring a passenger back from the dead.