Fred Guttenberg in Conversation with Sheldon Solomon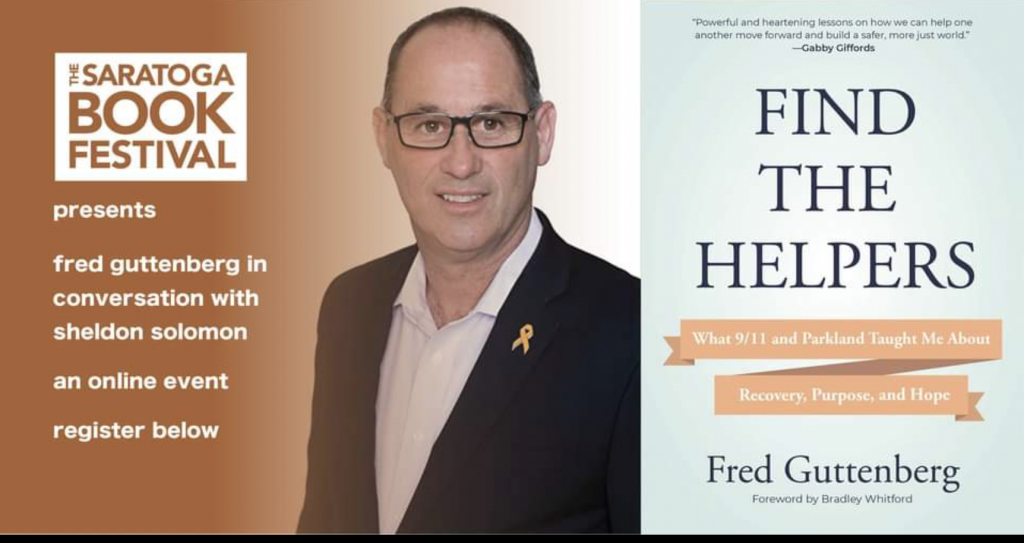 About The Author
Fred Guttenberg's professional life included over a decade in sales and management with Johnson & Johnson, followed by almost fifteen years as an entrepreneur, having built a business including nineteen Dunkin Donuts. Fred and his wife Jennifer now spend time challenging elected officials to do more. They began a nonprofit organization dedicated to Jaime's life called "Orange Ribbons for Jaime." He has been a regular on TV news programs and myriad online and print media. The nonprofit is now his full-time mission.
About the Interviewer
Sheldon Solomon is Professor of Psychology at Skidmore College. His studies of the effects of the human awareness of death on behavior have been supported by the National Science Foundation and Ernest Becker Foundation, and were featured in the award winning documentary film Flight from Death: The Quest for Immortality. He is co-author of In the Wake of 9/11: The Psychology of Terror and The Worm at the Core: On the Role of Death in Life. Solomon is an American Psychological Society Fellow, and a recipient of an American Psychological Association Presidential Citation (2007), a Lifetime Career Award by the International Society for Self and Identity (2009), and the Association of Graduate Liberal Studies Programs Annual Faculty Award (2011).
About the Event
The Saratoga Book Festival in partnership with Saratoga Springs Public Library hosts an online virtual discussion between Fred Guttenberg, author of FIND THE HELPERS, and psychologist and Skidmore College Professor, Sheldon Solomon. The two will explore Guttenberg's experience and resilience following the loss of his daughter Jaime in the school shooting at the Marjory Stoneman Douglas HS in Parkland, FL on February 14, 2018 where 34 people were shot just four months after Guttenberg lost his brother Michael, aged 50, to pancreatic cancer he contracted after he was exposed to toxic chemicals, debris and dust following the terror attack on the World Trade Center in NYC in 2001.