The Unfinished Work of the Women's Suffrage Movement – 2 pm session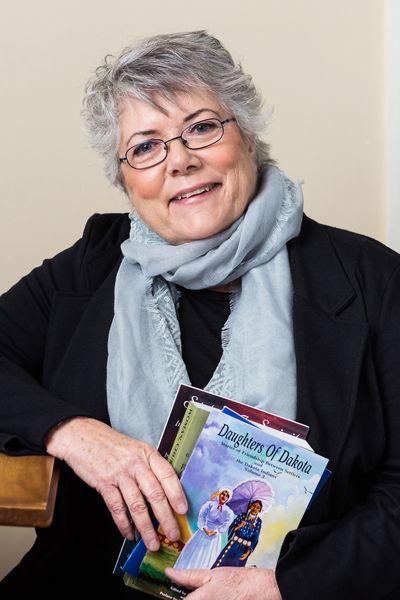 About The Author
Sally Roesch Wagner is the Executive Director of the Matilda Joslyn Gage Center for Social Justice Dialogue. She contributed to and is featured in Ken Burns' documentary "Not for Ourselves Alone: The Story of Elizabeth Cady Stanton and Susan B. Anthony." The suffragists' concerns for equality, social justice and voting rights remain as pertinent today as ever.
About the Event
Please join Sally Roesch Wagner, a nationally recognized lecturer and author of The Women's Suffrage Movement, for a program that gives voice to the unsung women who helped shape the suffrage movement, including African American suffragists who faced racism within the movement, and Iroquois women whose society influenced suffragists. Co-sponsored by the League of Women Voters and The Saratoga Book Festival.
This program is funded in part by Humanities New York with support from the National Endowment for the Humanities. Any views, findings, conclusions, or recommendations expressed in this program do not necessarily represent those of the National Endowment for the Humanities.
About the Book
An intersectional anthology of works by the known and unknown women that shaped and established the suffrage movement, in time for the 2020 centennial of women's right to vote, with a foreword by Gloria Steinem
Comprised of historical texts spanning two centuries, The Women's Suffrage Movement is a comprehensive and singular volume with a distinctive focus on incorporating race, class, and gender, and illuminating minority voices. This one-of-a-kind intersectional anthology features the writings of the most well-known suffragists, such as Elizabeth Cady Stanton and Susan B. Anthony, alongside accounts of those often overlooked because of their race, from Native American women to African American suffragists like Ida B. Wells and the three Forten sisters. At a time of enormous political and social upheaval, there could be no more important book than one that recognizes a group of exemplary women–in their own words–as they paved the way for future generations. The editor and introducer, Sally Roesch Wagner, is a pre-eminent scholar of the diverse backbone of the women's suffrage movement, the founding director of the Matilda Joslyn Gage Foundation, and serves on the New York State Women's Suffrage Commission.
"In her new book, The Women's Suffrage Movement, the historian Sally Roesch Wagner aims to finally give a voice to the women history forgot."
—The New York Times
"In advance of the centennial of the 19th Amendment, Wagner shakes up the narrative about the women who made it possible […] Her effort to correct the record is riveting; she empowers readers to remember and learn from the stories of their fierce foremothers."
—Ms. magazine
"Comprehensive anthology — complete with a foreword from our generation's most prominent feminist, Gloria Steinem."
—InStyle magazine
"Editor of this […] intersectional anthology, Sally Roesch Wagner, highlights some monumental moments and untold stories from history that paved the way for women to hit the polls."
—Forbes
"An important new anthology … The variety of perspectives and backgrounds represented in the volume is extraordinary … Capturing the spirit and purpose of a pivotal period in American history, this stirring collection honors the forward-thinking women who fought hard to win the vote."
—BookPage
"The most comprehensive intersectional anthology of writing about the women's suffrage movement published to-date… Not only does The Women's Suffrage Movement expose readers to the long-neglected intersectional history of women's rights in America—celebrating the activism and writing of not just these Indigenous women, but women of a wide diversity of races and classes—it also serves as a reminder to readers that political gains once won can be lost, that rights and freedoms once enjoyed can be swiftly taken away if we stop paying attention."
—Bustle